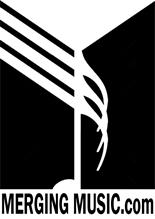 JOHN DANAHER

John Danaher was born in Chestnut Hill, Pa and was raised in Cramer Hill, Nj,
Warminster, Levittown, Newtown and New Hope, Pa.
John's musical influences started early with family members who were Philadelphia Mummers as well as writers and publishers.
His grandfather Harold Ford was a piano player & arranger for big band artist Fred Waring & The Pennsylvanians
while his mother wrote and published music mostly for the Catholic Mass.
John is an award winning singer songwriter who has toured with
Grover Washington Jr., Jefferson Airplane, Huey Lewis, Graham Parker & Renaissance.
John has worked with The Greatful Dead, Poco, Pure Prairie League, BB King, Carlos Santana among others.
He has shared the stage with Jimmy Webb, Arlo Guthrie,
Bela Fleck, Derek Trucks & Kate Taylor
to name a few…..

The Documentary Film "Embraceable You", features the song "Give it Time" earning John " Best Rock Song for a Documentary Film"
by the Garden State Film Festival 2010.

John is current producer for Lambertville New Hope WinterFestival Concert Series and has co- headlined / Special Guest for the festival with the Quietmen
John co-founded "Random Acts of Volunteerism" with good friend and Festival sponsor Joel Roberts of Mechanic St. Mugs. www.mechanicstreetmugs.com
In addition to working on fundraisers and nonprofit projects, John has served as Production Manager for Lambertville New Hope Fireworks, Stage Mgr. for 4th of July fireworks, Tinicum Park and Princeton's Alumni weekend.

John continues writing, performing solo and with The Quietmen, teaching, producing
and recording. He is currently working on an album and tour of Europe & the USA.